It seems a year hasn't gone by that I haven't created some form of artwork from my creative session with muse Liz Ashley a while back. 2013 is no exception. Introducing "Bliss"…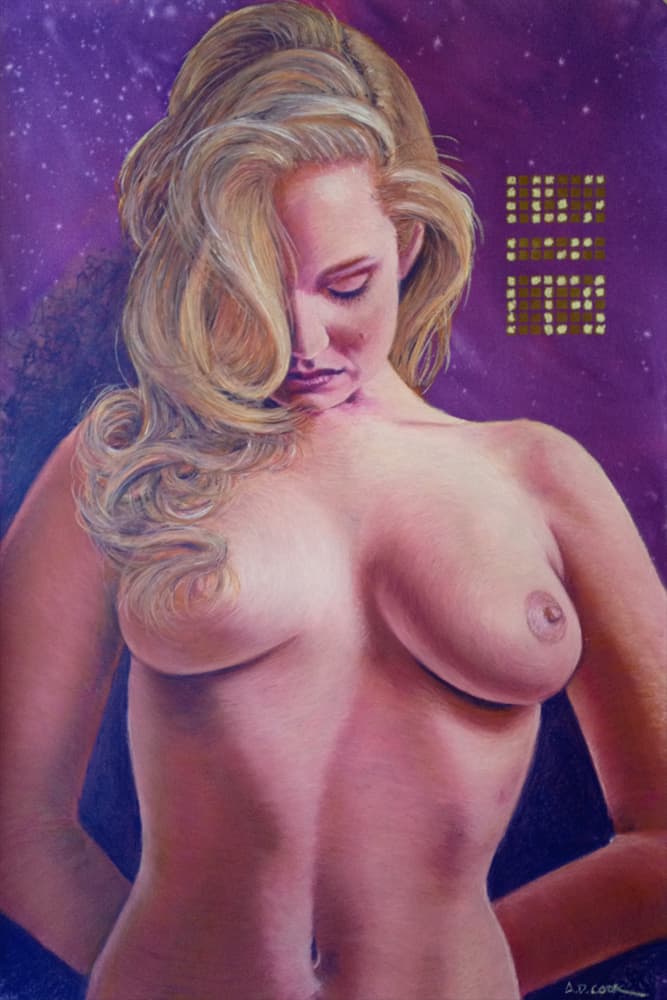 Bliss – 36″ x 24″, oil pastel on sanded pastel paper.
2013 is all about taking my art to new directions and exploring different mediums. While I haven't played with oil pastels for several years, it didn't take long to remember just how fun these oily crayons are to work with. So much so that I'm already excited about my next painting, also in oil pastel. There's a lot that can be done with this exciting medium so stay tuned for more art nudes with a whole new look.
Like many of my more current works, Bliss includes a timeless encoded message. The graphic on the top right of this painting represents binary code for "LOVE is Bliss"
L – 01001100
O – 01001111
V – 01010110
E – 01000101
i – 01101001
s – 01110011
B – 01000010
l – 01101100
i – 01101001
s – 01100100
s – 01100100
• • • • •
Model: Liz Ashley
• • • • •
More art featuring Liz Ashley ~ Truth  |  Ascendant  |  Ardor  |  Luxe
• • • • •