I was out earlier, and someone wished me a "Season's Greetings."
It was the first time this year that I've heard holiday cheers as we transition into cooler months and shorter days. I love this time of year. It's a festive season ~ all about gratitude, blessing, and remembering the ones we love. All that and more makes me excited to start planning for the holidays…
This year is the season for art. Owning original artwork is an enjoyable experience. If you've searched my site and still haven't found the perfect painting for your home or gift, consider commissioning me to create your distinct artwork specifically to compliment your unique tastes and style.

I enjoy creating various imagery in several styles in my celebration of timeless beauty through powerful art. I believe that art is about creating – not recreating. Join me in that celebration of genuinely unique and original creations.
Beauty comes in many forms. Throughout my site, you'll see examples of abstract paintings on canvas and metal, figurative art, paintings of cars, planes, and motorcycles, along with a selection of portraits and murals. I find beauty in various subjects, celebrating classic design and inspired lines. That's what timeless is all about.
A thing of beauty is a joy forever: its loveliness increases; it will never pass into nothingness.

~ John Keats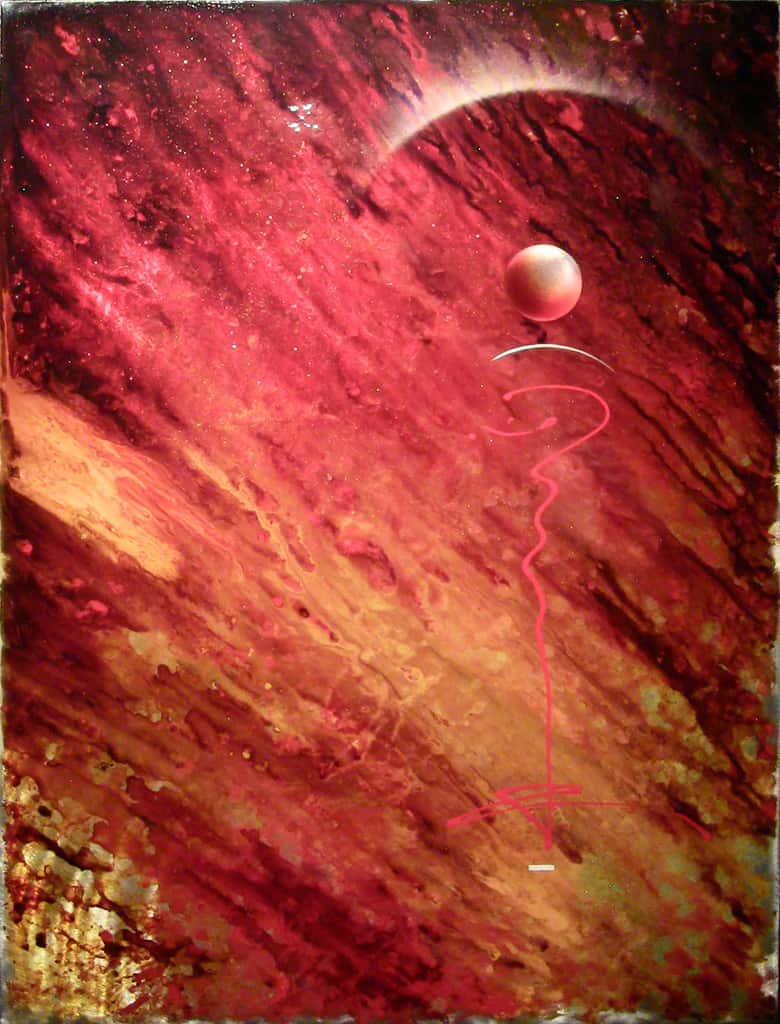 INFERNO – Abstract on Metal, s009, 40″ x 30″
I create abstract original art on canvas, metal, and art panels in virtually any size imaginable, starting at around $950 for the panel and around $2,000 for beautiful and dynamic metal creations. Examples can be viewed here > adcook.com/abstract=art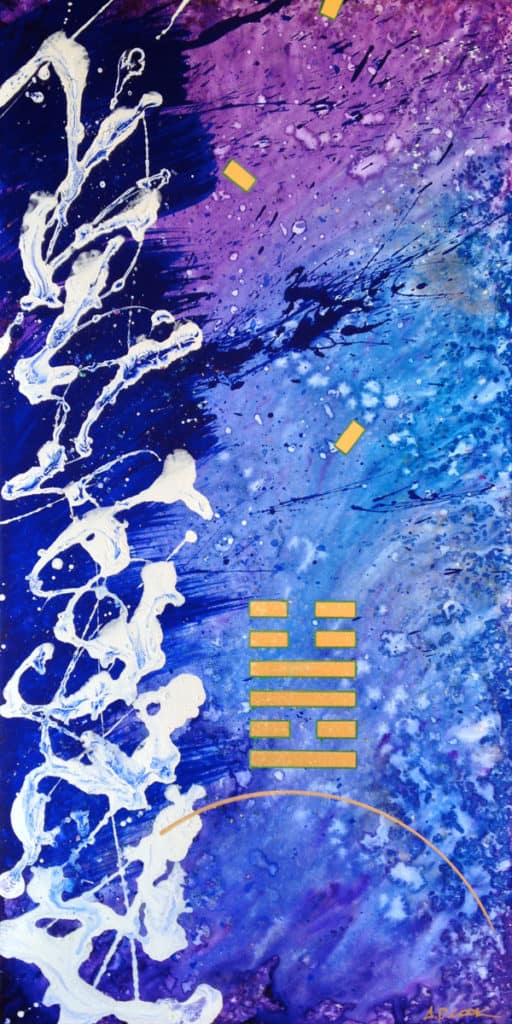 SHARING – Abstract on panel, 2012, 36″ x 18″
• • • • •
View my gallery of ORIGINAL ARTWORKS or visit these links for a specific genre:
ABSTRACTS     |     HOLLYWOOD MURALS     |     ART NUDES     |     MOTORCYCLE PAINTINGS
• • • • •
I've created several life-size and larger figurative originals over the last decade. I work in several mediums for my fine art nudes, including acrylic on canvas (starting around $4,000), holographic paintings on specially-grinded metal (starting around $7,000), mixed media originals with gold leaf, and exciting treatments (starting around $1,500), and drawings (starting around $500).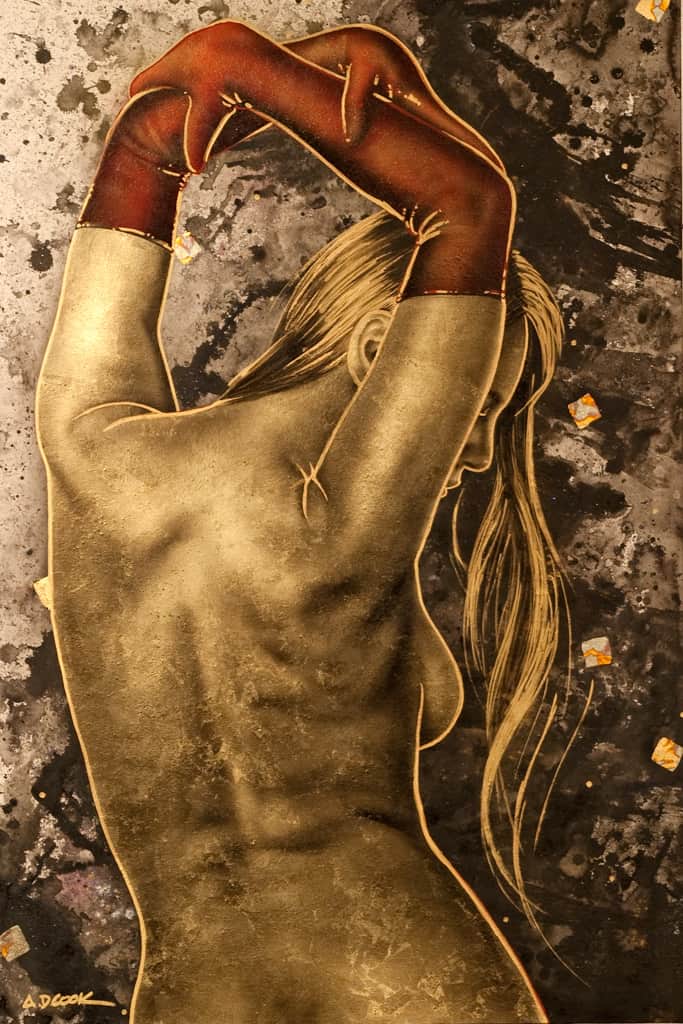 LUX Lady ~ Nev 1 — mixed media on sanded pastel paper, 2010, 36″ x 24″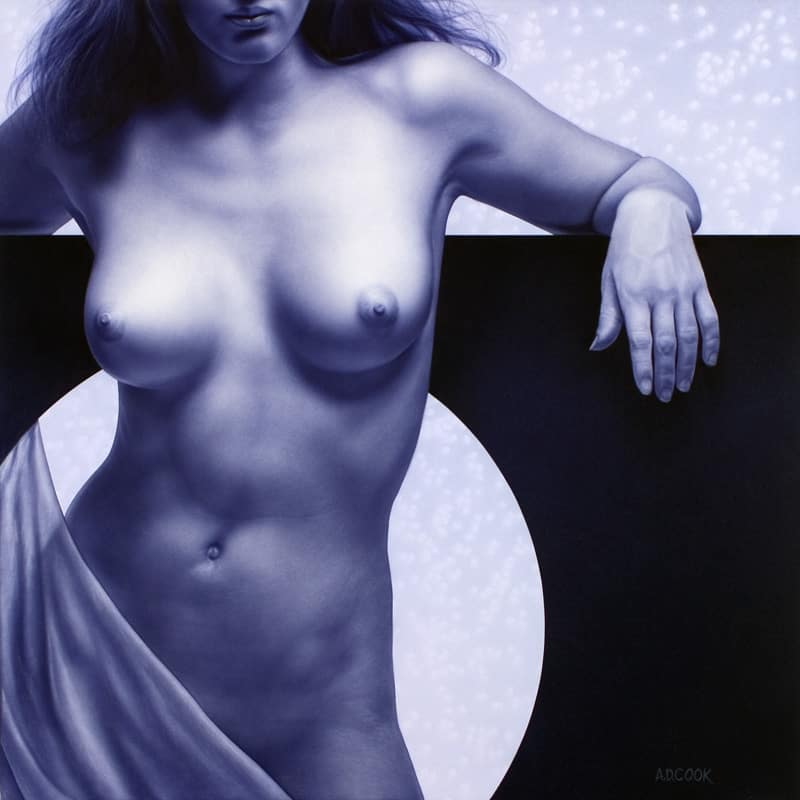 ECLIPSE – [ detail ] acrylic on canvas, 2004, complete painting 36″ x 36″

If you're considering a figurative creation or portrait, my art experience makes you the subject of genuinely original personalized artwork. It's every woman's dream to capture her beauty and allure eternally. His is to give her a memorable experience where he can participate in the creative process. Mine is to create beautiful art that you will enjoy for a lifetime.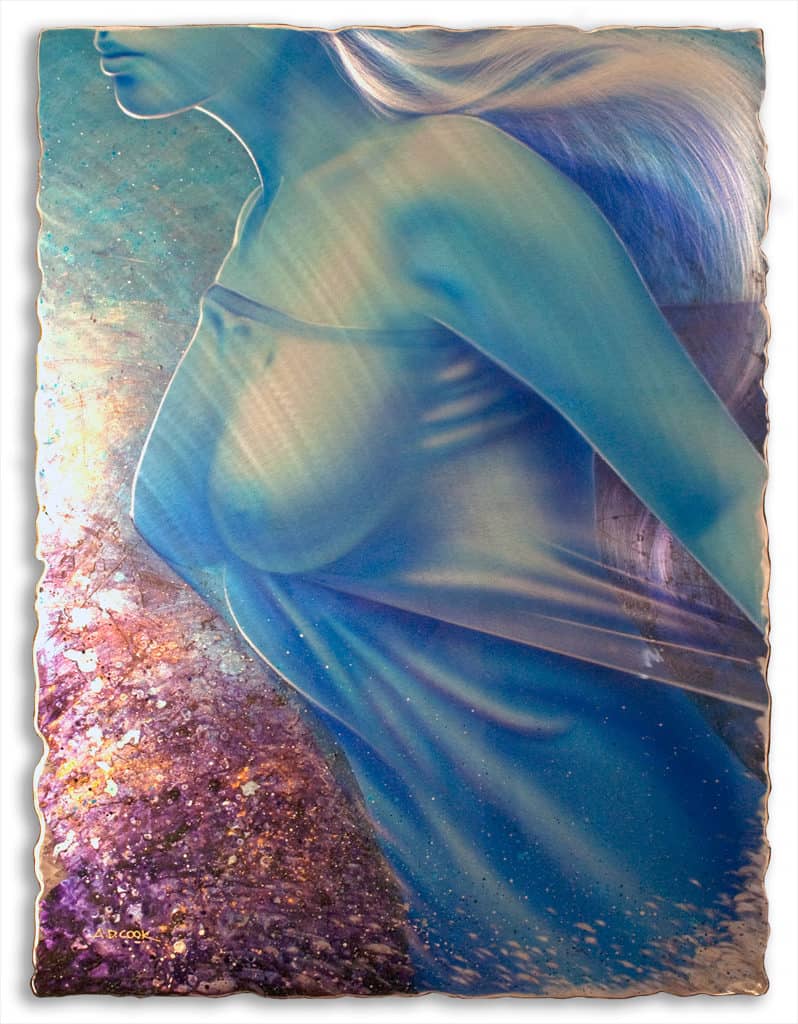 BROOKLYN – [ detail ] original painting on metal, 2010

You are intimately involved with creating your original heirloom artwork throughout the process. We'll work together to create beautiful imagery – from the photoshoot to the final painting. Along the way, I'll video the creative process so you'll have a record of its creation. This is the evolution of commissioned heirloom art. Your experience can continue with a special unveiling of the artwork, perhaps a night out at a catered cocktail party, or I can join you for an unveiling in your area. We can include as many variables as you wish – or keep it simple. Either way, it's all about the experience, spirit, and energy of creation. The possibilities are endless.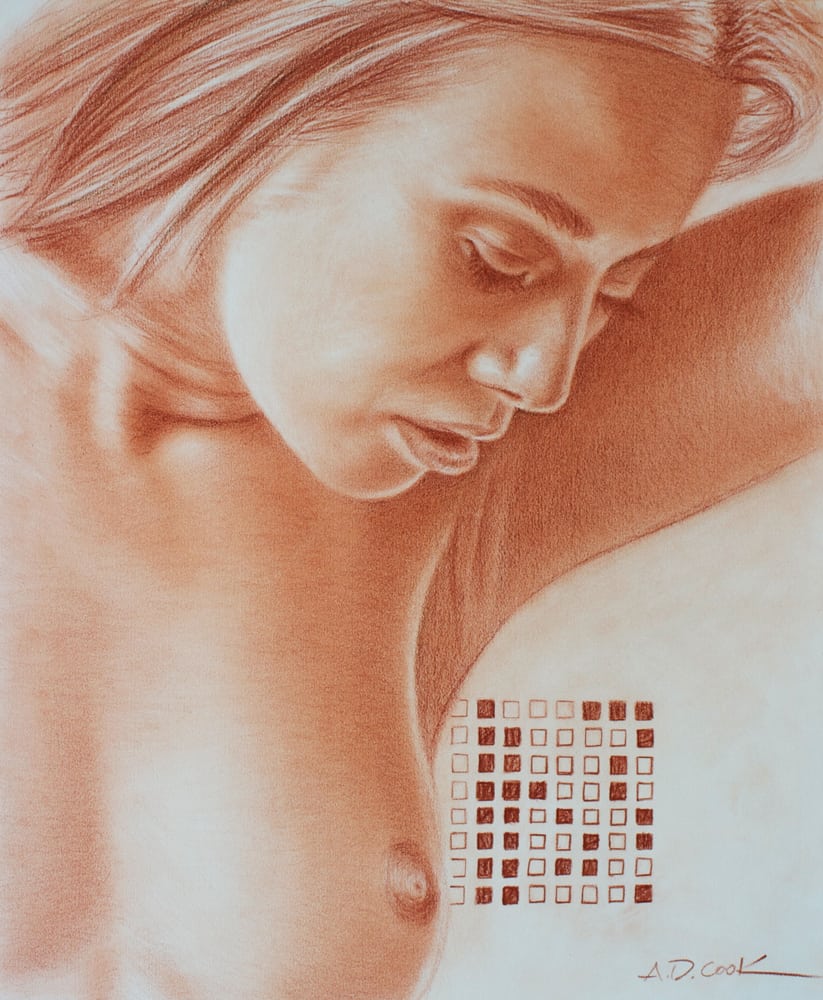 GABRIELA – drawing on paper, 2013, 17″ x 14″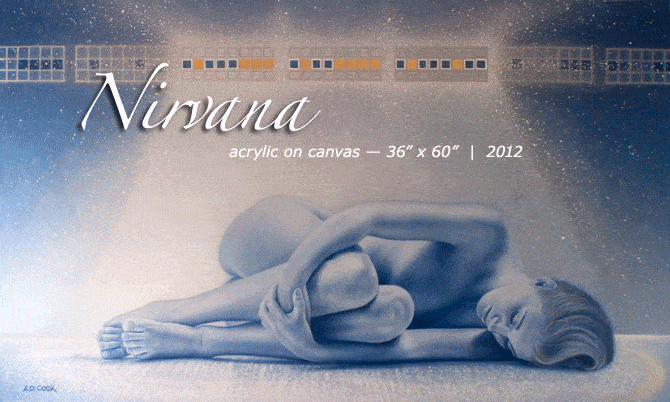 View my NIRVANA painting in the process—thanks to Tim Catching for the music.
Visit more art-in-process videos at http://videos.adcook.com
Together, we can capture your beauty for eternity by creating your heirloom artwork while enjoying a unique, sensual, private, and singular lifetime experience specially created just for you.
* * * * *
View my gallery of ORIGINAL ARTWORKS or visit these links for a specific genre:
ABSTRACTS     |     ART OF REALISM     |     ART NUDES
• • • • •
I find beauty in the lines and design of American motorcycles, airplanes, and exotic cars ~ primarily for their graceful lines and attention to detail and craftsmanship. These are the same characteristics that I value in my art.
INDIAN SUMMER – acrylic on canvas, 48″ x 36″, 2000

Art has to move you and design does not, unless it's a good design for a bus.

~ David Hockney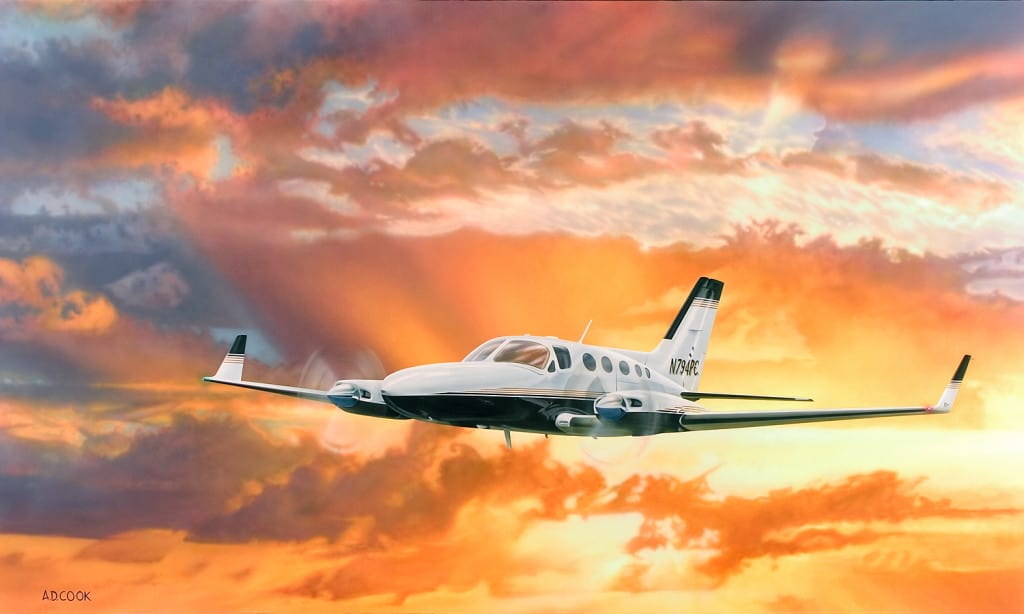 DEPARTURE – acrylic on canvas, 36″ x 60″, 2004
I was thinking about rewarding yourself with something special to celebrate a moment. I thoroughly enjoy painting cars, motorcycles, and airplanes on specially prepared canvas [ epic originals starting around $10,000 ]. View more examples of my realistic paintings at https://www.adcook.com/the-art-of-realism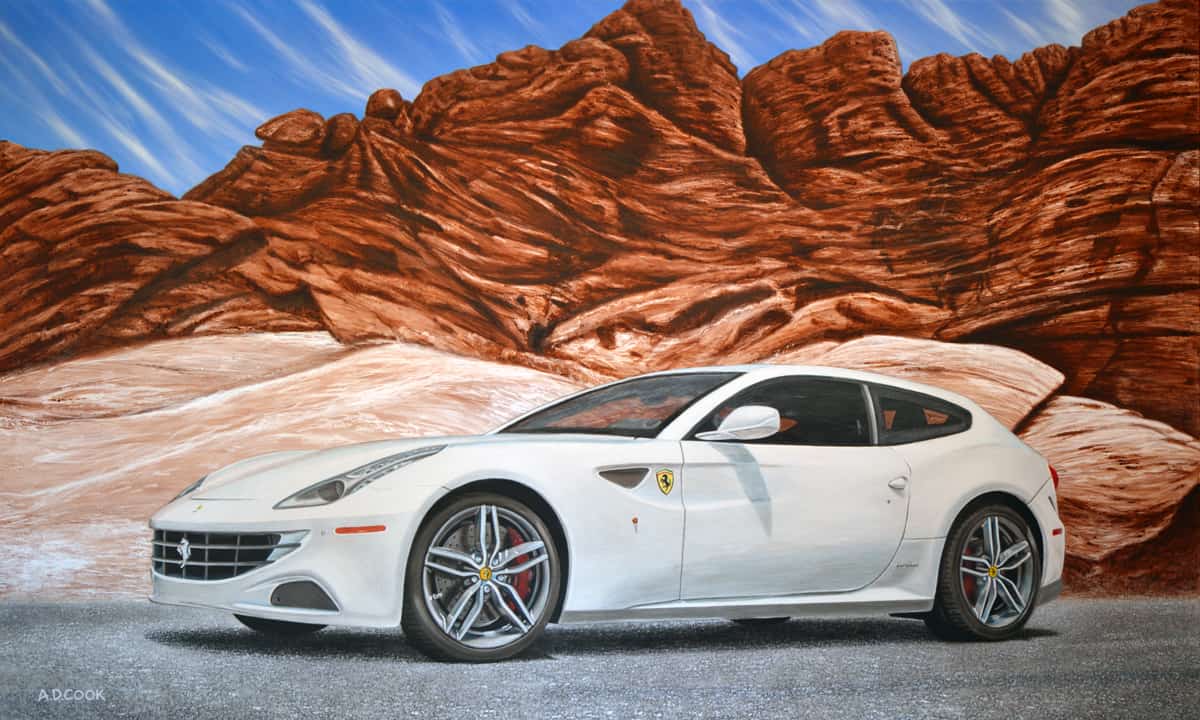 FAST FORWARD >> commissioned painting on canvas, 36″ x 60″

During the creation of your art, I'll take pictures and document its creation. This is a great provenance of the painting's origin and history from inception to finished artwork. Check out my recent post for my recent Ferrari FF painting above — "Fast Forward >> Start to Finish."
• • • • •
There's a particular pride of ownership in collecting hand-crafted authentic artworks. I take tremendous pride in creating dynamic and powerful art that we can all enjoy and cherish forever. I'm looking forward to working with you to create something unique.
Let's get started. Here are some things I'll need to know…

Who or what is the work for? Is it for your home? Is it a gift?
Are there any constraints or special requirements? Think about the dimensions of the work, the space where the work will go, the function of the work, and any materials to be used.
What are you looking for? What kind of artwork do you like? Do you prefer a particular style?
What is your budget? Does this include installation and delivery?
Time Frame

Creating a painting that we can all be proud of takes time. Original art creation can take anywhere from a few days to a few weeks to a few months, depending on my existing commitments and the complexity of your artwork. Each painting will vary slightly in the steps taken from conception through completion, as each person, situation, and circumstance is unique. Usually, I can give you a pretty good idea of when an original artwork will be finished and delivered. If time is essential, let me know, and I will consider your due date.
Pricing
The price for original artwork will vary depending on the size, medium, and complexity of your original creation piece. Contact me – we can discuss the details of your painting.
I require a deposit of one-third, with the second third due halfway through the painting and the balance due upon completion. Sales tax, shipping, and handling (if applicable) are extra. In the event of cancellation on your part, deposits are non-refundable.
I think one's art goes as far and as deep as one's love goes.

~ Andrew Wyeth
I look forward to hearing from you soon. Cheers!
• • • • •