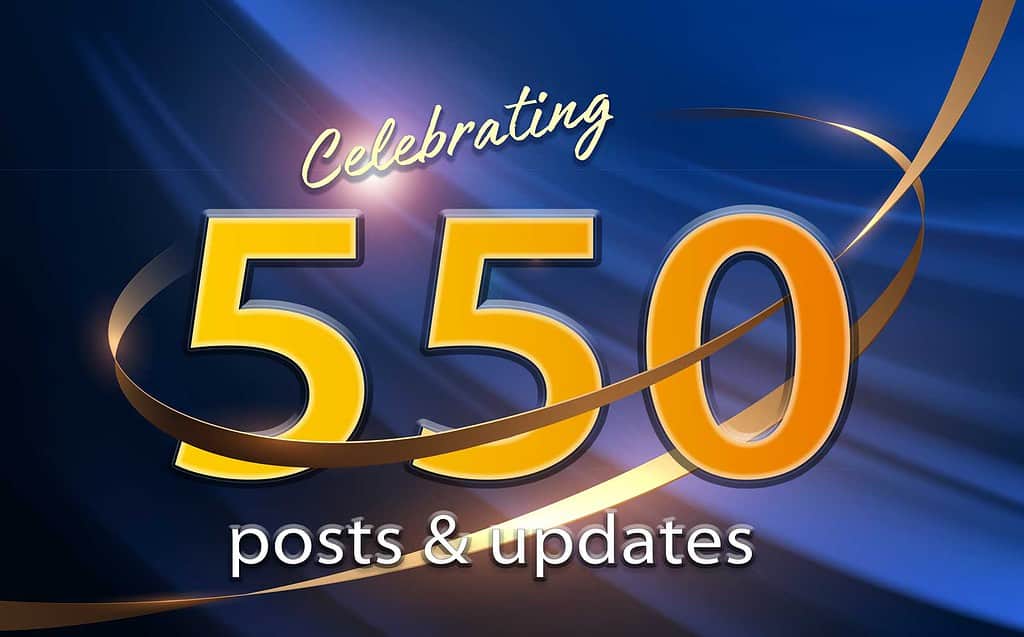 Celebrating 550 Posts & Updates
It seems like only yesterday that I shared my post, The Big Five-Oh Oh!, celebrating my 500th post on the ADCook Blog, but looking back, it was about a year ago (original post date September 30, 2022). I hadn't thought about it until now, but I have averaged about a post a week this past year. And not that numbers matter so much; for me, it's more about sharing my observations and stories of art, love, technology, and life in and beyond the studio.
Rather than rehash what I shared in my previous post, I'll briefly summarize what has happened since my post of a year ago. As posts go, some are short, and others ramble on. I'll endeavor to keep this one brief since you can access any post from the timeline below if you like.
Just for fun, here's a quick rundown of a few of my favorite posts since September 30, 2022:
and most recently,
For more updates explore my 2022-2023 posts timeline below.