Art & Fashion Show and Mimosas on the Balcony. We all had a great time at Underground Revolution Salon and Academy in Las Vegas.

5/3/15 — I'm excited to have participated in the first of four Art & Fashion Sundays at Underground Revolution. This event, designed to bring together our community and share inspirations, was a blast!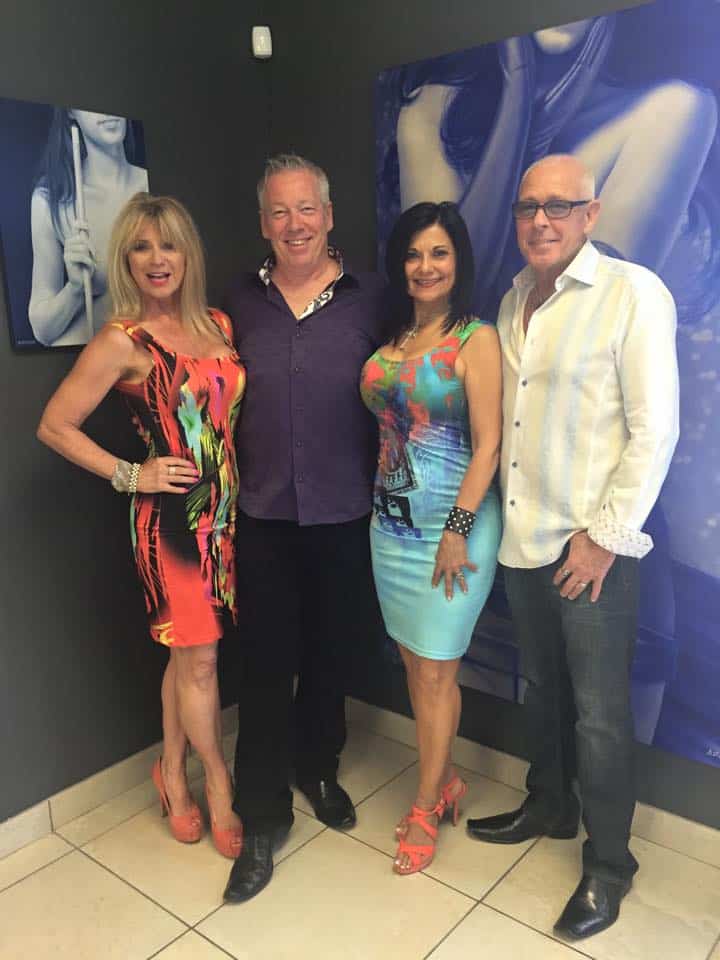 Artist Beti Kristof and  A.D. Cook, BettyAnn and Bob Golden at Underground Revolution (shown with my paintings CUE and ENCORE)
I always enjoy connecting with local friends. These events are always a blast! We had a fantastic turnout, especially for the first of what will be many great ongoing events at the Underground Revolution.
Everyone came together to mingle with photographers, DJs, artists, fashion designers, hairstylists, business owners, authors, producers, makeup artists, models, celebrities, and many more of the best Las Vegas has to offer.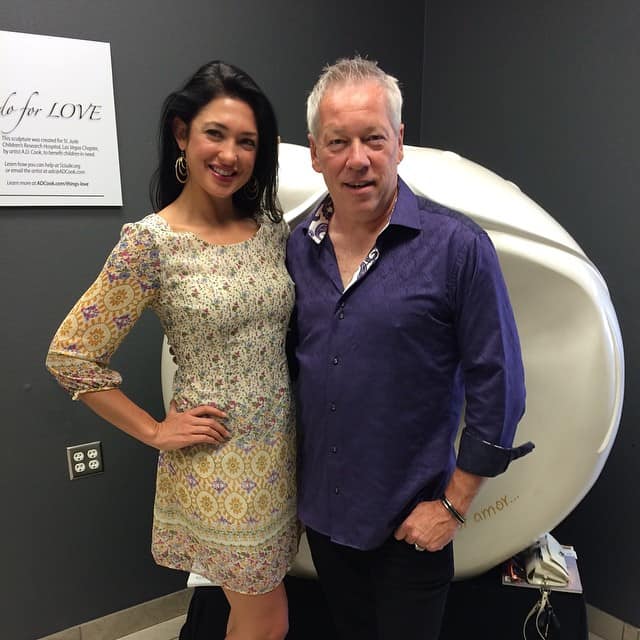 Amanda Gibson (Miss Nevada) and artist A.D. Cook
The beautiful and current Miss Nevada, Ms. Amanda Gibson, came by to show her support and took a moment to pose for some fun shots. I wish her luck as she pursues the Miss America title next. She definitely has my vote.
This month's Underground Revolution featured my Paintings and original creations, along with my St. Jude sculpture. Others in attendance and sharing their talents and goods were Crownz and Skullz, Cobra Colture, Rock On Magazine, and Christoff J. Weilhman – author of "Getting to Wow."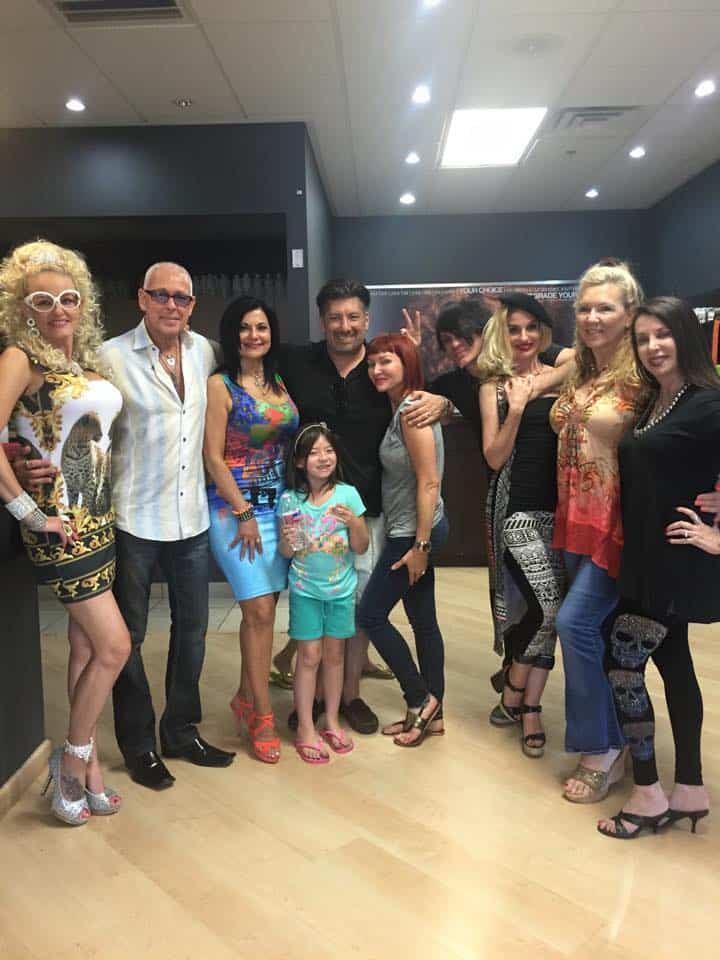 In the center of the pic above is the star of the show, Mr. Peter Anthony, with a few of his friends and family. You rock, P.A. — Cheers!
A limited number of guests experienced amazing fashion, incredible hair, one-of-a-kind jewelry, and cutting-edge musicians and photographers. Mimosas and treats were served.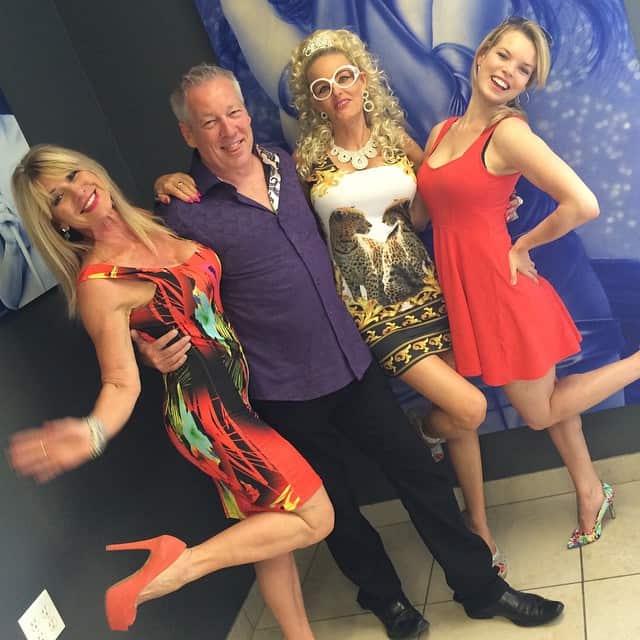 It's always a party with these beautiful ladies — (left to right) Beti Kristof, A.D. Cook, Regina Moyer, and Danielle Baker at Underground Revolution, Las Vegas, NV.
I'm already looking forward to future events at Underground Revolution Salon and Academy, and as their new resident artist, I'll make a point of attending many of their exciting events.
I'm currently featuring over a dozen of my artworks on their walls, including NIRVANA, INFINITY, AVALON, VALHALLA, OBLIVIOUS, ARDOR, and CUE, along with a selection of my motorcycle pieces and my St. Jude sculpture.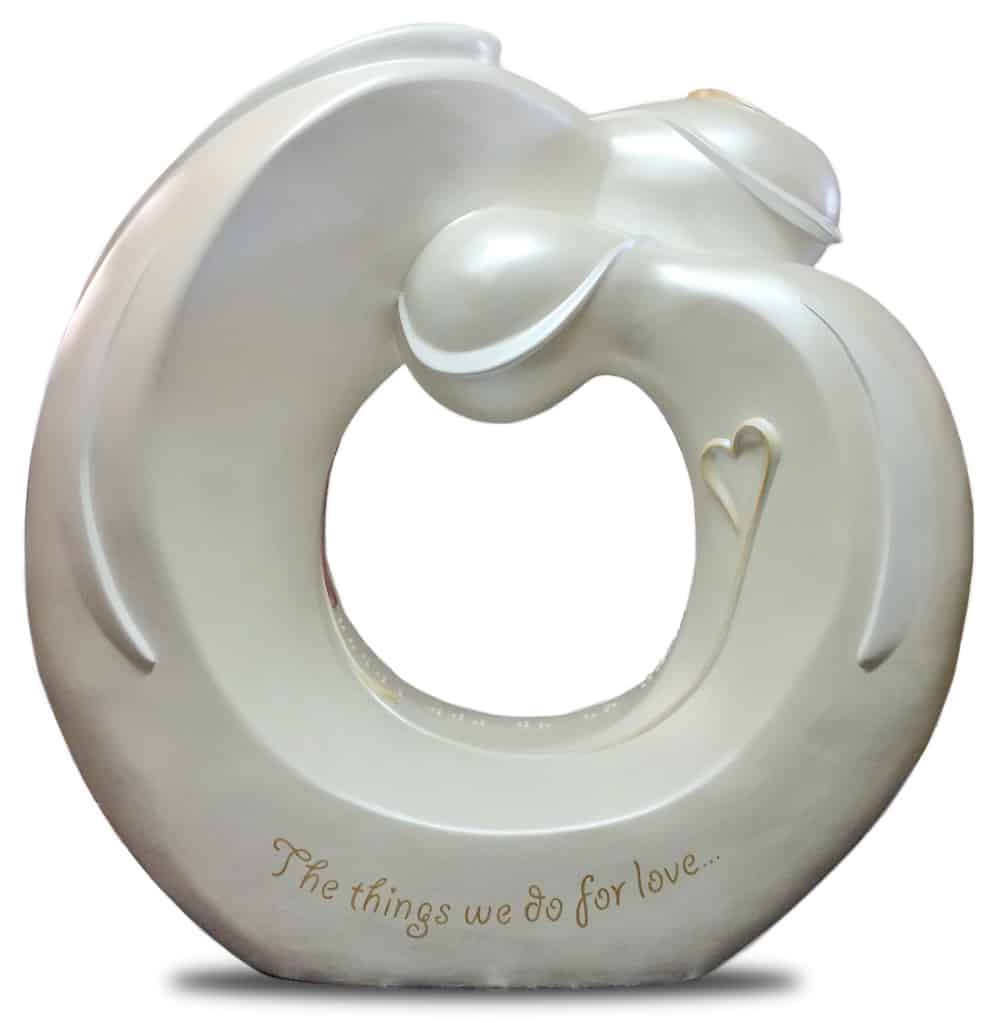 The Things We Do For Love by A.D. Cook by 2015
Learn more about my St.Jude sculpture here > adcfa.com/things-love
• • • • •
Stop by UNDERGROUND REVOLUTION and check them out when you're in the area…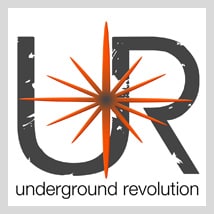 PA Distribution dba Underground Revolution Salon
4280 S Hualapai Way, Suite 200 (upstairs), Las Vegas, Nevada 89147
• • • • •