Join Us Saturday, September 17th and Sunday, September 18th, both days 9 a.m. to  9 p.m., for the Grand Opening of RAILROAD PASS SHOW CARS.
Along with a collection of beautiful cars, the all-new RAILROAD PASS SHOW CARS located inside the Historic RailRoad Pass Casino features motorcycle art by artist A.D. Cook.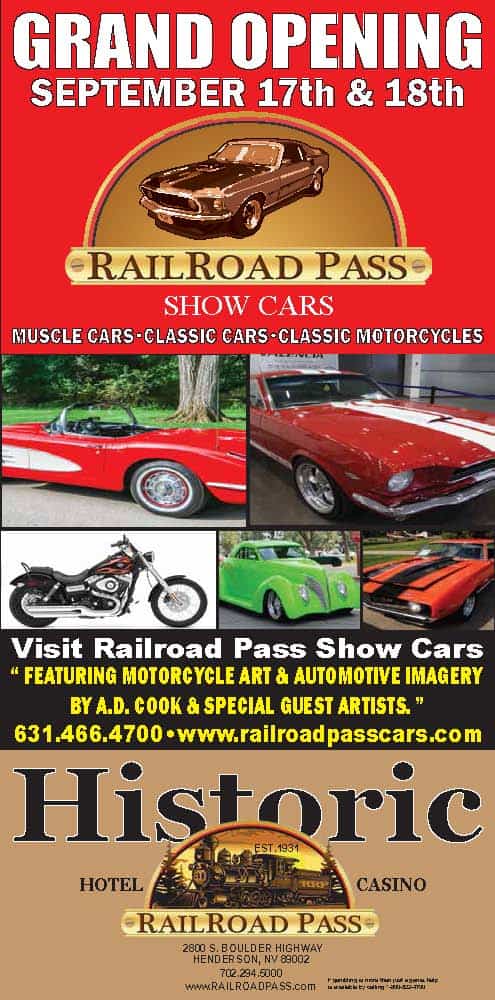 A.D., along with special guest artists, RailRoad Pass Casino showcases motorcycle and automotive original artworks, fine art prints, and art collectibles on an ongoing basis.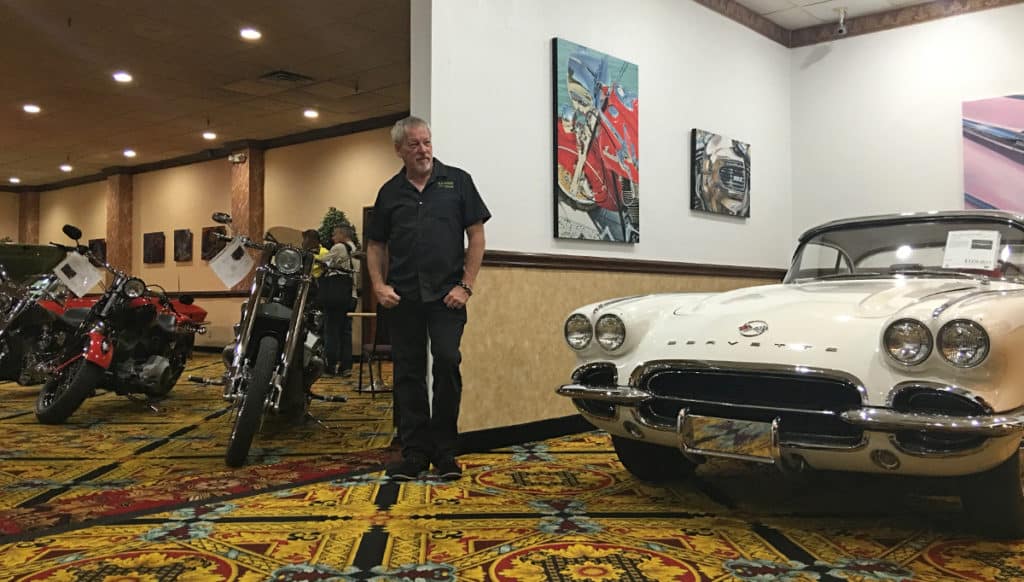 Initially featured artists include A.D. Cook, Beti Kristof, Jordan Shiraki, and Kenny Youngblood.
Check out an impressive collection of powerful muscle cars, classic automobiles, and custom motorcycles, and enjoy our great collection of art – all in one stop. RailRoad Pass Casino.
RAILROAD PASS SHOW CARS
at
2800 South Boulder Highway
Henderson, Nevada 89002
702.294.5000 or 800.654.0877
Nation's Longest Running Casino ~ Established 1931